Hi.
Blatant self-promotion... I do some mixes on a radio station in Tottenham / Haringey called
199radio
. I'd imagine that these mixes might be enjoyable for some dissensus headz (here's a
link to the Soundcloud playlist for all my previous shows
).
Here's the latest one from Saturday 25 November 2017 - a mix of house, hardcore, techno, soul, jazz, broken beat, jungle, UK garage, UK funky and other shit.
https://soundcloud.com/199radio/251117-things-disappear-w-lee-kirk-fagan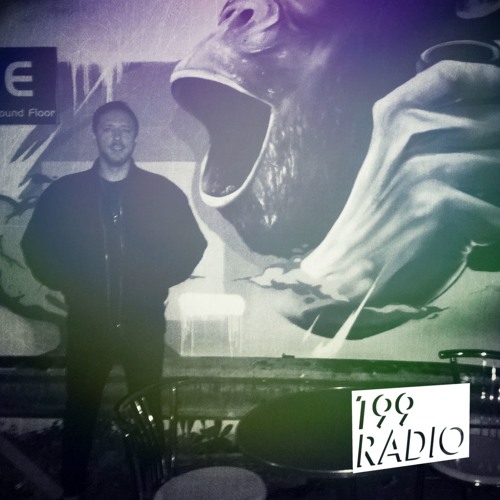 TRACKLISTING:
01. Wally Badarou - Chief Inspector
02. Haruomi Hosono - Strange Love
03. George Benson - Inside Love (So Personal) (Long Instrumental Version)
04. Urban Soul - Always (F.X. Mix)
05. Justice - Soothe My Soul (94) (Blame's Mix)
06. Bob James - Nautilus
07. Hanson & Davis - Tonight (Love Will Make It Right) (Dub)
08. Nation 12 - Listen To The Drummer
09. Blapps Posse - Bus 'It (It's Time To Get Bzy) (The Final Message)
10. Unreleased Project - Talk To Me (Reese Instrumental Dub Remix)
11. Terrence Parker & Claude Young Jr - The 4 Play EP - Untitled B1
12. Kirk Smith - I Wanna Tell (Original Mix)
13. Garth Be - To Too Much 2
14. Aybee - Belts
15. A1 Bassline - Intasound (Mr. G's Ibiza Dub)
16. Terre's New Wuss Fusion - A Crippled Left Soars With The Right (DJ Sprinkles Steal This Record Remix)
17. Sensate Focus 10 - X
18. Sensate Focus 5 - Y
19. NnG - I Keep
20. Mr. Mageeka - Different Lekstrix
21. Nasty Habits - Make Some Noise
22. Dem 2 - I Got You (Gangsta Live Mix)
23. Renegade Soundwave - Space Gladiator (Dub)
24. Duke - So In Love With You (Acapella)
25. Tonya Renee - About You (Karizma Boucha Deepbahdub)
26. Chris Mack feat. Shady - Set It Off (Original)
27. R1 Ryders - Ricochet
28. Fingaprint - Night Time
29. Son Of Scientist - Vinyl Desert (SOS Rude Dub)
30. Los Hermanos - Quetzal
31. Nu Era - Octahedron
32. Phuturistix - 551 Blues
33. Nubian Mindz - Black Science (Restless Soul Looptime Mix)
34. Trace & Nico - Jazz Primitives
35. Paradox - Odissea
36. Dennis Ayler - Smoke (Part II)
37. Tenderlonious & Dennis Ayler - Butterfly
38. Norman Connors - Mother Of The Future
39. Michael White - The Blessing Song
40. Pharaoh Sanders - Love Is Everywhere
Last edited: