Very impressive,

@WashYourHands

, and inspiring. I've a very underdeveloped archaeology and anthropology myself, but your points help illuminate the wonders of it all.

I'll read that PDF, but do you happen to know of any good lectures/videos on the matter? Or similar matters?
I did later prehistoric Britain and Ireland into post-Roman Britain (2500BC to 800ADi ish), so we had to do foundational early-prehistory modules even as postgrads. You can't interpret any cultural horizon without understanding what it's all predicated on. Plus prehistory can be so relentlessly weird, it's well worth inquiring about in your spare time.
During the Neolithic transition in the Middle East, agriculture derived as an unintended by-product of hunter-gatherers meeting in large numbers at temples like Gobekli Tepe. Problem was food. No domesticated species, which posed significant problems for all this ritual activity. What's a party without a few nibbles? This was 10,000BC. Some people bought increasing amounts of stored provisions, but before too long cultivation of wild resources advanced locally. Penning wild animals was probably a start. Sowing wild grains etc.
However, none of this takes into account the profession of stone working. That could be large scale megaliths, or it could mean small scale arrow heads, flint and axe head production. They were industries, guilds of a sort and there is some degree of overlap in the use of art, wild animals and rites on the pillars at GT with Palaeolithic cave art from France and Spain, even though their contexts aren't the same
Located in the Germuş mountains of south-eastern Anatolia, this property presents monumental round-oval and rectangular megalithic structures erected by hunter-gatherers in the Pre-Pottery Neolithic age between ...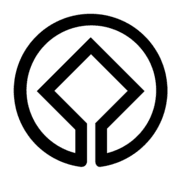 whc.unesco.org
Fast forward. Çatalhöyük develops around 7000BC. Full domestication by now. New diseases. Multi-levelled domiciles you accessed via a roof ladder. Bull worship with bull skulls in foundation flooring. Highly homogeneous architecture. A mix of agriculturalists and foragers, but fully embedded in industrial food production and newly fired ceramics. Lithic specialists, but CH is without doubt a town, maybe the first, built on the foundations of trade and exchange networks
My point is that these very early corporations could flex enough to manage incorporation and/or exclusion. There are ritualists in these communities but CH shows that the world's first town was already constructed on millennia old systems of trade, exchange and 'wealth accumulation'. That's 4000years before Uruk. I'll sort a batch of PDF's etc and dm you a g-drive link this week.