CULTURE PROMOTIONS PRESENTS
THE ORIGINAL Z U L U W A R R I O R THE MIGHTY JAH SHAKA SOUND SYSTEM IN SESSION
In the month of Benjamin
SATURDAY MARCH 29 2008
10pm – 6am
SILVERSPOON (Azzure House), SOUTH WAY, WEMBLEY, HA9 0BB
Next door to the new Wembley Stadium
Tickets : £15 + booking fee advance MORE ON THE DOOR
An all night session thru the inspiration of H.I.M. HAILE SELASSIE I
LET JAH MUSIC PLAY!
FOR EACH AND EVERYONE
So whether you come by bus or car from near or far let Jah guide you on your way and get your tickets early!
Spread the word. Long awaited session, you have to reach!
CHECK OUT THE NEW CULTURE PROMOTIONS MY SPACE
http://www.myspace.com/culturepromotionsuk
plus for the Facebook crew...
CHECK OUT THE NEW CULTURE PROMOTIONS FACEBOOK PAGE
http://www.facebook.com/pages/Culture-Promotions-UK/8188268334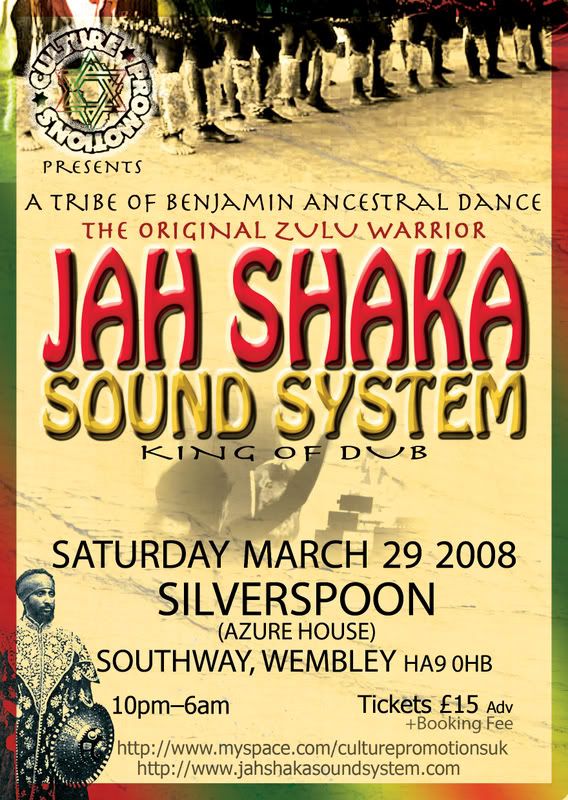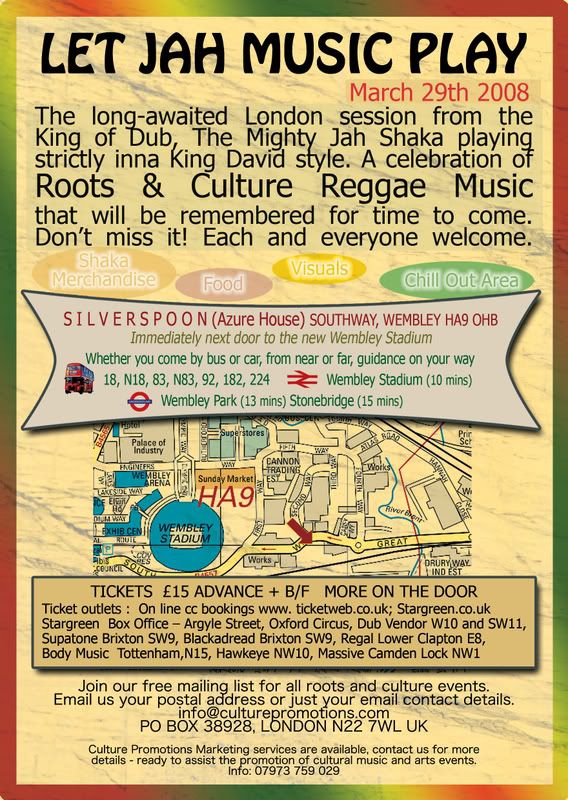 Last edited: