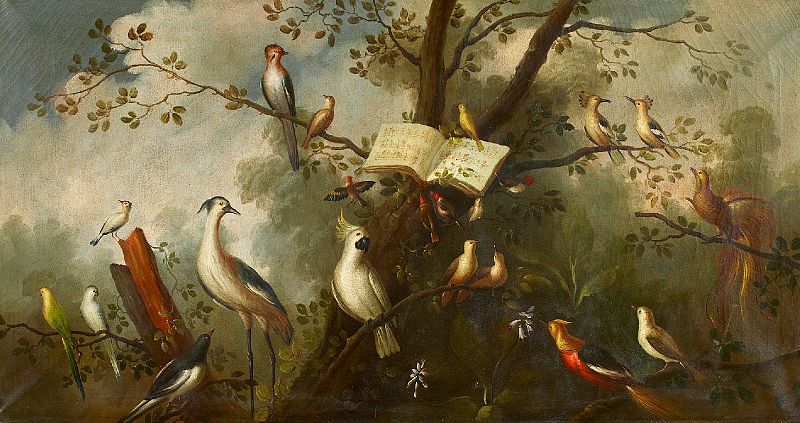 Unlike the visual or literary arts, music seems to be impossible to describe in words — we're forced to choose between the senselessly subjective and the incomprehensibly technical. Rutgers philosopher Peter Kivy cataloged four common types of music criticism:
Biographical: a description of the composer rather than his music. "We are allowed to gaze upon a deeply agitated life, that seeks, with strong endeavour, to support itself at the high level of the day."
Autobiographical: a description of the critic's impressions rather than the music. "I closed my eyes, and whilst listening to the divine gavotte … I seemed to be surrounded on all sides by enfolding arms, adorable, intertwining feet, floating hair, shining eyes, and intoxicating smiles."
Emotive: a subjective description of emotions in composers or listeners. "The first episode is a regular trio in the major mode, beginning in consolation and twice bursting into triumph."
Technical: the coldly clinical: "The joint between the second movement and the third can hang on the progression D-B♭-B♮, which is parallel to F-D♭-D♮ between the first and second."
There just doesn't seem to be an adequate way to convey the experience of hearing a piece of music without actually playing it for someone. "Description of music is in a way unique," Kivy writes. "When it is understandable to the nonmusician, it is cried down as nonsense by the contemporary musician. And when the musician or musical scholar turn their hands to it these days, likely as not the non-musician finds it as mysterious as the Cabala, and about as interesting as a treatise on sewage disposal."
(From The Corded Shell, 1980.) via
Futility Closet
~ ~ ~ ~ ~ ~ ~ ~ ~ ~ ~ ~ ~ ~ ~ ~ ~ ~ ~ ~ ~ ~ ~ ~ ~ ~ ~ ~ ~ ~ ~ ~ ~ ~ ~ ~ ~ ~ ~ ~ ~ ~
I think dissensus generally wanders around the 2nd & 3rd categories, occasionally straying into the first or last
Discuss?