There was a time when all long-playing records - and some short-playing records - had liner notes on the back.
Obligatory it was.
Sometimes perfunctory and showbiz-smarmy "introducing the band" jobs... other times wanna-be hep ramblings.
Then people stopped doing them - late Sixties, probably to make room for artwork, or because "the music speaks for itself". The bands, now capital A artists didn't need any suits introducing them or pre-framing the pictures that would shortly unfurl across your stoned mind.
Oh they would still crop up now and then (Roxy Music had a great impressionistic word salad on their debut album, penned by Simon Puxley, Ferry-friend-turned-sort-of-PR).
And they started to reappear here and there in the 1980s, in a sort of ironic, deliberate-throwback way (ABC's singles)
This is a thread for Liner Notes.
Starting with my favorite, for this great album by Tim Rose, almost capsized by the unintentional (or are they?) double-entendres of this drooling liner note by the record's producer David Rubinson.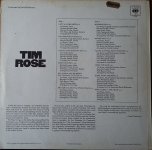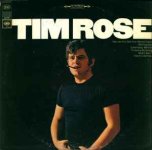 Last edited: