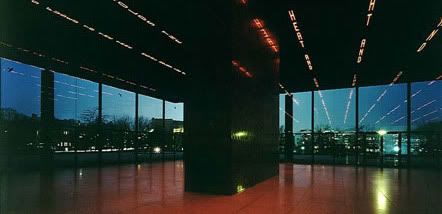 this is the only thing i'm getting out of bed for now. standouts
mc1 = memory control one
basic
(1983), reissue
starts with a synth cloud hovering close-encounters style over you, goes on to pied piper-esque keyboard workouts, all very cosmic.
disco galaxia (completely illegal bootleg, 2006), originals
this one is stellar except for the missing pineapples tune, very annoying. besides electra, jago, and bwh gems you get
take a chance
and even the fucking warriors theme, it's a bargain.
disco supreme (2006), re-edits
this one is so-so but worth getting for the new musik tune
24 hours from culture
alone, which i've found out is more or less the only good thing they did and is identical to the original, so that saves me money. i won't comment on the pat metheny track.
the re-edit thing isn't usually very successful but there are exceptions, and one that i still find utterly brilliant is the indecs re-edit of explorer
enjaw j
, which i think has been bootlegged (quite a feat for a 'neu' track). the original must be top notch.
that's it, back to bed.
Last edited: