"For time unbroken by looks to the clock the only sound was the chafing of an emery board, and the clock itself, as though seizing the advantage, seemed to accomplish its round with surreptitious leaps forward, knocking whole wedges at once from what remained of the hour."
-- William Gaddis,
J R
We can get into whether it's really time being influenced or simply our experience of time, but what have you found, if anything, which speeds up, slows down or otherwise alters time in some way?
Inactivity strikes me as one method of slowing it down. An hour can feel like several if you just sit and do nothing. The length and pacing of a film or piece of music can have a similar effect; I remember watching Nicolas Winding Refn's
Valhalla Rising
and thinking it must have been on for hours before learning it was only a 90-odd-minute film. Drugs are obviously another one.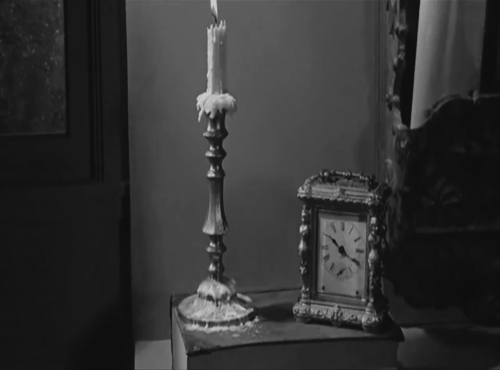 There's a Richard Powers (The Overstory) interview I've posted on here before
where he talks about humans experiencing time as rapid movements against stable backgrounds which, whether or not it's true, makes a lot of sense to me and would explain why inactivity and a lack of stimulation appears to slow it,
We are phenomenally bad at experiencing, estimating, and conceiving of time. Our brains are shaped to pay attention to rapid movements against stable backgrounds, and we're almost blind to the slower, broader background drift. The technologies that we have built to defeat time – writing and recording and photographing and filming – can impair our memory (as Socrates feared) and collapse us even more densely into what psychologists call the "specious present," which seems to get shorter all the time. Plants' memory and sense of time is utterly alien to us. It's almost impossible for a person to wrap her head around the idea that there are bristlecone pines in the White Mountains of California that have been slowly dying since before humans invented writing.

Paradoxically, our drive to build machines that perform billions of calculations a second has enabled us, for the first time, to begin to model events on scales of time far outside our own and to translate and visualize the changes that take place in ecosystems at the speed of trees. That's why Silicon Valley also plays an important a role in The Overstory. If there's any hope of human survival, it probably lies in our "descendants" teaching us to see, if not to feel, the scales of time our "ancestors" operate in.